Intercountry Post Placement Support Service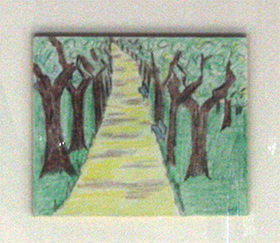 Pact offers a post-placement support service for adopters bringing children home from abroad. Some of these children may experience difficulties when they begin to try to adjust to their new surroundings and early intervention is crucial in preventing long term difficulties. While it is generally parents adopting older children who require support, issues do sometimes arise with children who have been adopted at a young age. Challenges also can and do arise at any stage throughout childhood and it is important to know that help is available to determine what intervention may be needed.
There are a number of significant times when intervention may be appropriate and where our service could be of particular value to you and your family. These could be in the early days when your child first arrives home and when attachment formation is very important; starting and during the school years when behavioural issues may emerge; and adolescence when issues of race and identity will often become evident.
Attachment
During your training and assessment you will have learnt about attachment. The reality of developing an attachment to your child can be both rewarding and challenging at times.
Difficulties in forming attachments can be linked to experiences which the child has had during the pregnancy, ('in utero'), as well as the relationships which they had after birth. Children raised in institutions may have missed out on important developmental activities because of a lack of stimulation, inadequate nutrition and multiple carers. They may have difficulties with eating, sleeping and forming attachments. Children communicate their feelings through their behavior rather than words. You may feel that you are like a detective in trying to determine what it is your child is trying to tell you.
Attachment issues may only become evident some considerable time after a placement and do not always depend on the age the child came to live with you or the quality of care they previously received.
We offer new parents the opportunity to meet with an experienced social worker for a number of sessions to identify ways in which you might promote attachments in the early days when your child first comes home to you.
Starting School/ The school years

As children go through different developmental stages gaps in their early attachment experiences can result in challenges for you and for schools as well as the child or young person themselves.
It is a big step for children to start in primary school. Some children react by becoming quiet and withdrawn while others may be loud and boisterous. These behaviours may be an indication that they are struggling to cope and they may require extra help and support. As the primary curriculum demands more in first-class it may become more apparent that children have emotional or behavioural issues which impact on their capacity to learn.
The move into secondary school may also be a challenging time as children move from the relative safety and security of the primary school to bigger schools, more subjects, changes of teachers and greater expectations that the child will manage more for themselves.
Throughout childhood and adolescence, bullying can arise and has been identified as a particular issue for children who are from different racial backgrounds.
We offer the opportunity for your family to determine what will best support you and your child to achieve their potential during their school years. This may include liaising with the educational system.
Adolescence and Identity
Almost all adolescents go through a period when they feel insecure and lack confidence as they struggle with coming to terms with their identity. This can be a time when they react negatively against their parents and their family experiences as they grapple with their origins and early life experiences. For the adopted adolescent this can be a particularly difficult time if they are from another race and culture as the formation of their identity is a much more complex process for them and their parents.
We would be happy to meet with you to help and support you to parent your adopted adolescent during what can be a very difficult period in your lives.
Other times when you may benefit from our service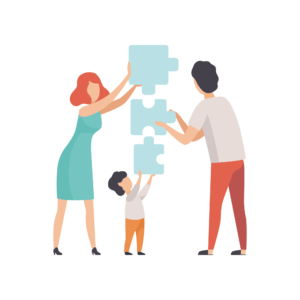 Our service is not limited to these significant times and issues which we have identified above as any family can experience an unexpected crisis or encounter an unforeseen challenge. For example, an adopted child may find small changes in their environment very upsetting. We understand some of the reasons this may be happening and would be willing to meet with you to discuss them. We have contacts with a range of specialist services and will refer you on if this is appropriate.
Pact hopes to be able to offer you a service that will address all the particular needs of you and your child.
You may find some of our resources helpful or use the links to identify specialist services.