Referrals and Matching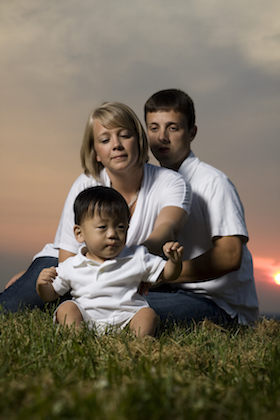 Once you have been granted a Declaration of Eligibility and Suitability you are then in a position to proceed to an adoption. You will probably already be aware if there is an Irish Mediation Agency for the country from where you wish to adopt and should now register with them. These agencies generally invite you to a preliminary interview to explain their procedures to you and the profiles of children who may come available for adoption. You will be asked to sign a contract and to submit an application dossier which will include your adoption assessment and this will be used for matching purposes. You names will then be put on a waiting list for a suitable referral. At present  Helping Hands is the only mediation agency in Ireland www.helpinghands.ie www.arcadoption.net. This agency charges a fee for its services and their costs can also be found on their websites. Any countries for which this agency is not accredited will have to be discussed with the Adoption Authority(AAI) www.aai.gov.ie.
Your Declaration will state the age of child and the country from which you can adopt and is known as an Article15. Once the Mediation Agency receives a referral from the country of your choice a match is made from the waiting list. If this is you, your details, along with the medical and social background information about the child, is submitted to the AAI. This is known as an Article 16. It is the role of the Authority to be satisfied that there is a suitable match which meets the needs of the child. The AAI will then issue an Article 17 allowing the adoption to proceed. There can be no official placement until this is issued even if you are aware that you are being considered for a particular child.
Pact continues to offer support to families through this process and will liaise with the Mediation Agency if required.
For further information on Declarations of Eligibility and Suitability and on matching please refer to www.aai.gov.ie.